This Town is Your Town
Spalding DeDecker provides municipal infrastructure design, construction engineering, and rehabilitation for townships, cities, counties, and state governments.
What's in your water?
History should be kind to engineers. Municipal engineering brought order and sanitary systems to the urban environment. The team at Spalding DeDecker has a passion for clean water and working infrastructure. And when we're not working, you can find us volunteering to clean up rivers and making playgrounds safe for kids.
"Spalding DeDecker has served the City of Troy [Michigan] in several engineering capacities for nearly ten years. They have the professional capabilities to provide the engineering resources and expertise required for each assigned project."
– William J. Huotari, PE ~ Deputy City Engineer/Traffic Engineer
City of Troy, Michigan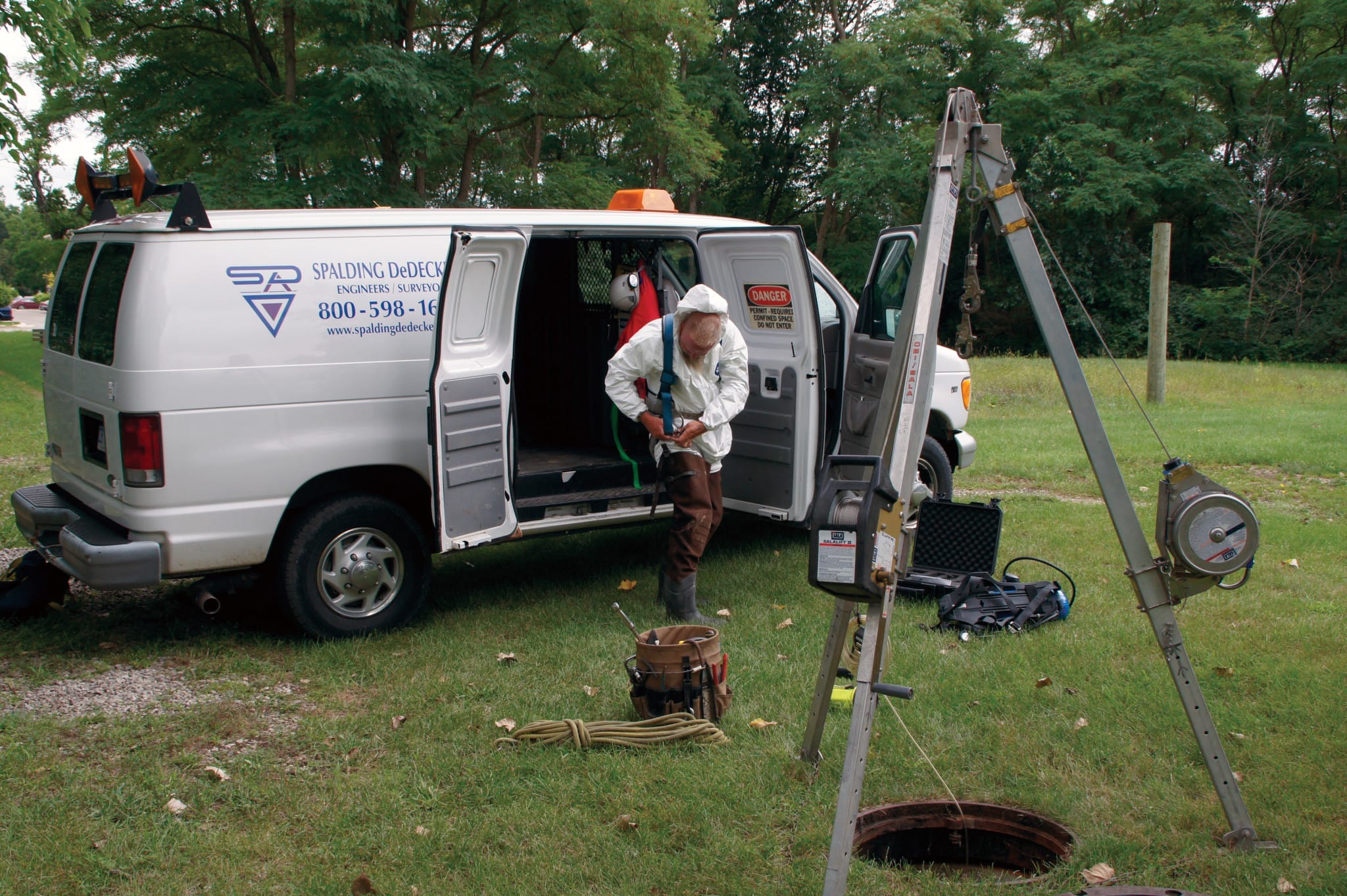 On the Road Again
After a clean glass of water, good roadways keep us moving. Construction and maintenance technology combined with our team's experience, result in solid roads and cost-effective rehabilitation. Here's a hint to getting more road for the buck: our team of community engineers is able to creatively assemble project funding plans from a wide variety of sources: State and Federal Grant and Loan programs, Community Budgets, and Special Assessment Districts.
Municipal Engineering Services
Wastewater
Sanitary Sewer Collection Systems
Sanitary Sewer Overflow (SSO) Studies
Combined Sewer Overflow (CSO) Studies
Sewer System Evaluation Surveys (SSES)
Inflow and Infiltration (I&I) Studies
Capacity Maintenance & Operation Maintenance (CMOM)
Confined Space Entry
Water Supply
Water Distribution Systems
Hydraulic Modeling
Water Leak Detection
Infrastructure Planning
Asset Management Programs
Utility Master Planning
Emergency Response Planning
Vulnerability Assessments
Site Plan Review
Life Cycle Cost Projections
Stormwater
Stormwater Management Systems
Soil Erosion & Sedimentation Control Studies and Planning
Illicit Discharge Elimination Programs (IDEP)
NPDES Permitting
Floodplain Management
Low Impact Development Design
Roads
Local Road Programs
New Road Construction
Road Reconstruction
Road Rehabilitation & Maintenance